| | | |
| --- | --- | --- |
| 1 Room | 2 Rooms | 3 Rooms |
| From $350* | From $600* | From $900* |
* Pricing is determined at the time of inspection and is based on the surface area affected, the level of contamination and the building material.
Get a Mould Removal Estimate Today!
Speak to a Mould Cleaning Expert
Mould Cleaning - Affordable Inspection Fee & Quotes
We charge a $40 assessment fee on Mould Removal when we come out and quote our job. The $40 fee is deducted from the total amount of the job should you choose our services.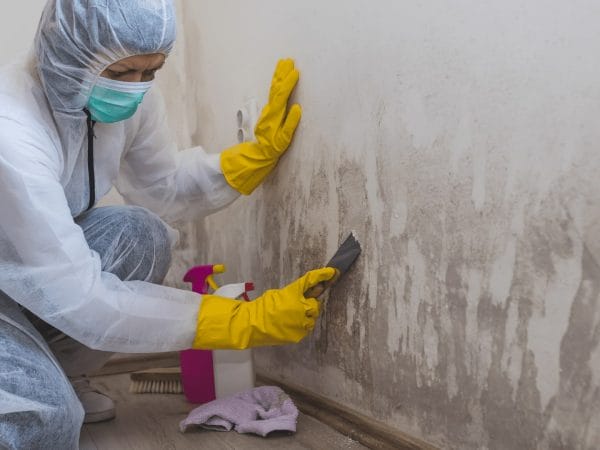 Electrodry Mould Removal specialise in mould removal and mould remediation.
Our mould removal process focuses on identifying the cause of the problem and providing recommendations to find a permanent solution for our valued customers. The highly trained team at Electrodry Mould Removal offers a professional service and years of experience to ensure you get the best possible results.
For a full list of service areas visit our locations page.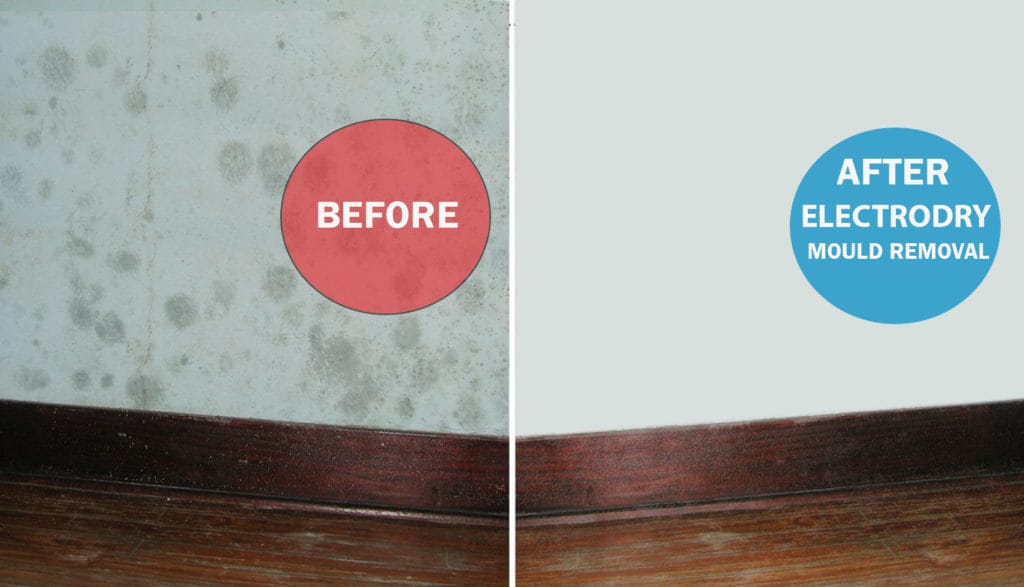 Australia's Most Thorough Mould Specialist
Step 1:
Our five-stage approach to removing mould begins with an inspection to assess the affected area and how much work is required. Your technician will discuss treatment options and provide a written quote.
Step 2:

We will take humidity measurements and identify what may have lead to the initial mould infestation.
Step 3:

Using an anti-microbial mould treatment, we are able to trace moisture into building materials so that we treat the visible and hidden mould.
Step 4:

We use specialised equipment to remove both mould and mould stains. Following this process, repainting is not required in 95% of cases.
Step 5:

Non mechanical air scrubbing is a process where a mist is sprayed into the home to treat air-borne mould spores and prevent re-colonisation.
We can provide you with some advice on avoiding mould infestations – we show you where potential leaks and risk areas are as well as ways that you can increase ventilation to keep your house free from mould in the future.
Your technician can also provide some insights into what may have caused your mould issue in the first place. This advice is general in nature and you should undertake your own research with the relevant tradespeople.
Australia's Most Thorough Mould Remediation Experts
Types of mould that we can clean and help with:
ACREMONIUM MOULD (Grows in air condition units, window cracks and humidifiers)
ALTERNARIA MOULD (Highly allergenic mould) Found in showers, bathtubs and damp areas
ASPERGILLUS MOULD This is a common mould found in Australian households.
AUREOBASIDIUM MOULD Aureobasidium is an allergenic mould that can sometimes be found growing behind wallpaper or on painted or wooden surfaces.
CHAETOMIUM MOULD A mould commonly found in water-damaged homes and buildings.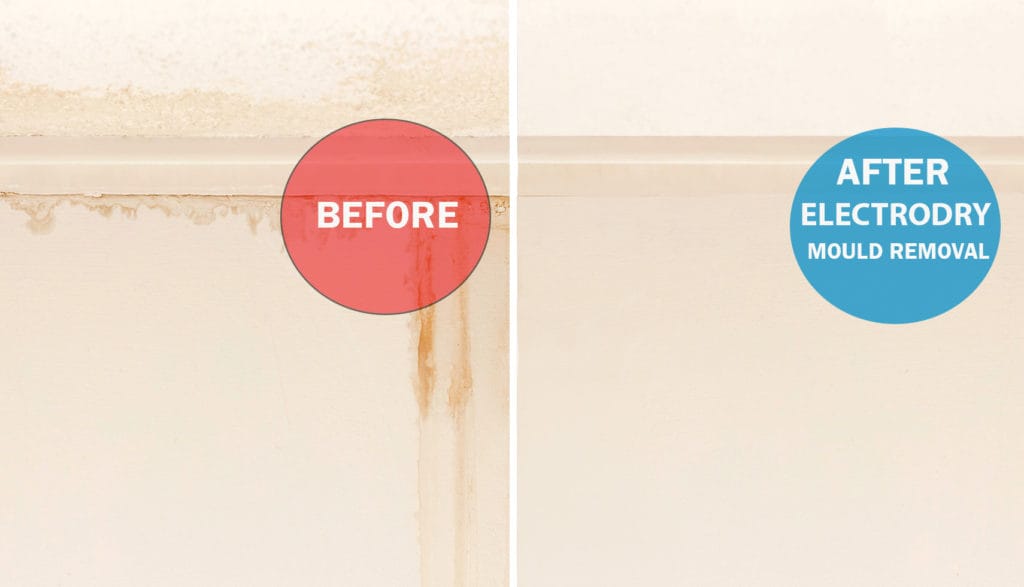 Mould cleaning results 
What are the warranty conditions?
If the mould returns within 12 months, Electrodry will return free of charge to clean all mould affected areas listed in the original scope of works.
The warranty is only valid if:
Both the micro-cleaning and non-mechanical air scrubbing were completed as part of your service.
The customer has addressed any ongoing moisture issues, such as leaks in the home's roof, walls, or plumbing. While Electrodry's service will treat mould and restore your indoor air to healthy levels, you will need to undertake research to rectify the cause otherwise the mould will return.
The home's relative humidity measures at under 60%.
Windows and windowsills are clean and free of moisture, such as condensation.
Warranties are not valid in areas such as the laundry and bathroom or if any unforeseen water intrusion occurs.
For more information please visit us at:
Electrodry Mould Removal Wollongong
503A Crown St, West Wollongong NSW 2500
1300 132 713
If you need your house free from mould, call a local mould removal expert you can trust.
Air quality and surface testing to determine the amount of mould present and identify the mould strain.
Air Conditioning Cleaning
Regular Air Conditioner Cleaning is vital for your health. 

We provide a first-class mould remediation service that you and your family can rely on.

Our 35 years of industry experience have taught us what the main causes for mould are and how to effectively remove mould.

Let us take care of your mould to improve your home's health.

We only use industry tested products and the highest quality equipment.
We understand that your mould problem is urgent and provide timely quotes and treatment.
We keep our costs low and pass the savings on to locals.
Cleaned far better than l expected
Gentleman who came and done the job was fantastic and kept us informed all the way and was also early. Keep up the amazing work ethic.
Job was done perfectly!!!
Great job have told other people about the job that was carried out